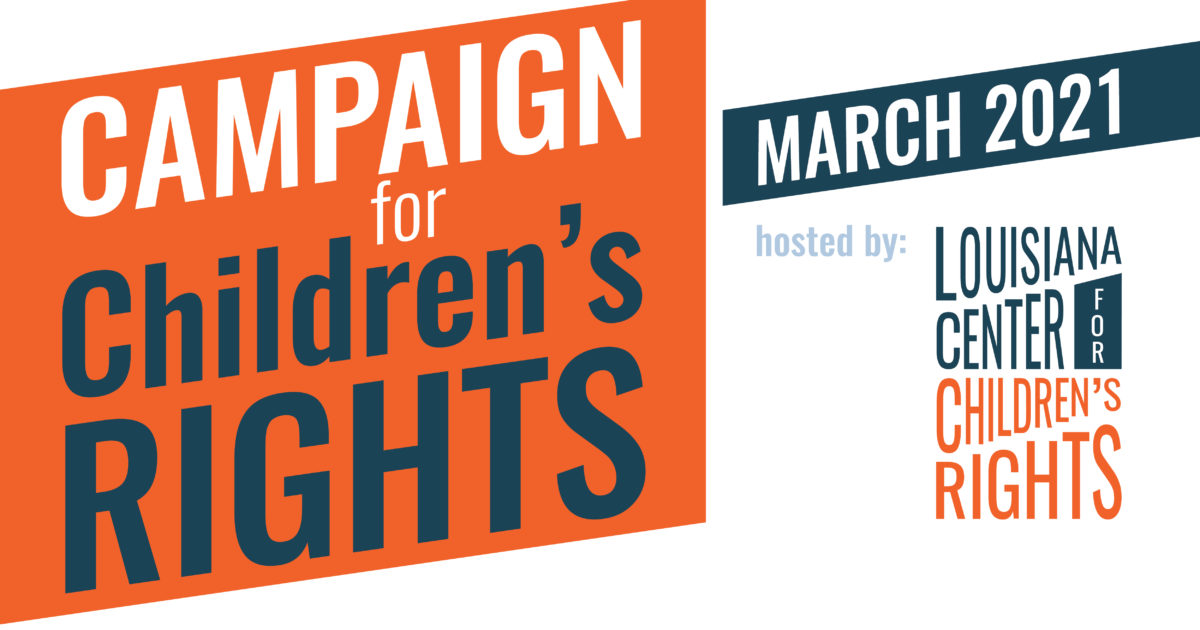 Ending the Criminalization of Black Youth
Wednesday, March 3 from 5-6pm CST, Zoom panel discussion
We will examine the legacy of anti-Blackness in the justice system, and discuss how addressing racial disparities must include shrinking the system itself.
Panelists:
Moderated by:
Watch the Recording
Click HERE to view the discussion recording. The passcode is Sna20J=%
Note: In the lower left, hit the button to skip past the initial three minute video… otherwise you'll get three full minutes of me not realizing it had started recording early. Sigh.
Support This and Future Discussions
We're aiming to raise $5,000 by the end of the Campaign to help support future discussions like this as well as the efforts of LCCR's policy team to address the systemic racism that impacts Black children in the justice system every day. If you can, please consider chipping in $10 (or more!).

We wish to thank the following sponsors and top donors for helping make our Campaign for Children's Rights possible:
Defender of Justice:
Advocate of Justice:
Carmen & Kelly Duncan // Lulu & Billy Freiberg // Gordon, Arata, Montgomery, Barnett, McCollam, Duplantis & Eagan, LLC // Hancock Whitney // Jones Walker, LLP // Kuchler Polk Weiner, LLC // Sheldon Lykes // Perrier Esquerré Contractors, LLC // Patty & Mike Phleger // Pugh Accardo LLC // ResourceFull Consulting, LLC // Mary & John Turner // Philip Woollam & Tina Freeman
Benefactor of Justice:
Anonymous // Mrs. H. Mortimer Favrot, Jr. // Kit & Gus Fritchie // Gainsburgh, Benjamin, David, Meunier & Warshauer, LLC // Landis Construction Co., LLC // Sally & Jay Lapeyre // Matt Morrin // Murray Law Firm // Jackie & Bruce Shreves // Miriam & Bruce Waltzer // Sarah & George Villere Young
Fellow of Justice:
Anonymous // Amanda & Ryan Berger // Degan, Blanchard & Nash // Melanie & Ken Ehrlich // Rien Fertel // Ellinor & Doug Howard // Bonnie & David Riddle // Tatje Insurance & Financial Products, Inc. // Katie & Semmes Walmsley // Peggy Welsh // Cassie & Rob Worley // Alice & Bill Wright // Ellen & Marc Yellin // Elizabeth & Carlos Zervigon
Friend of Justice:
Joseph Bonnett // Mollie Day // Jeanie Donovan // Christina & John Fay // Robert Garon & Robin Levy // Sid & Pamela Hardy // Jane Kohlmann // Jana Lipman // Michele & Frank Lopiccolo // Marilu & Sam Robinson // Angele & Greg Romig // Maureen Sheahan & Al Cholger // Whitney Stewart // Angele & Al Thompson // Ann & Shaw Thompson // Jan & Chris White // Jackie & Richard Yancey
We also wish to thank the following for their partnership and steadfast commitment to our kids: