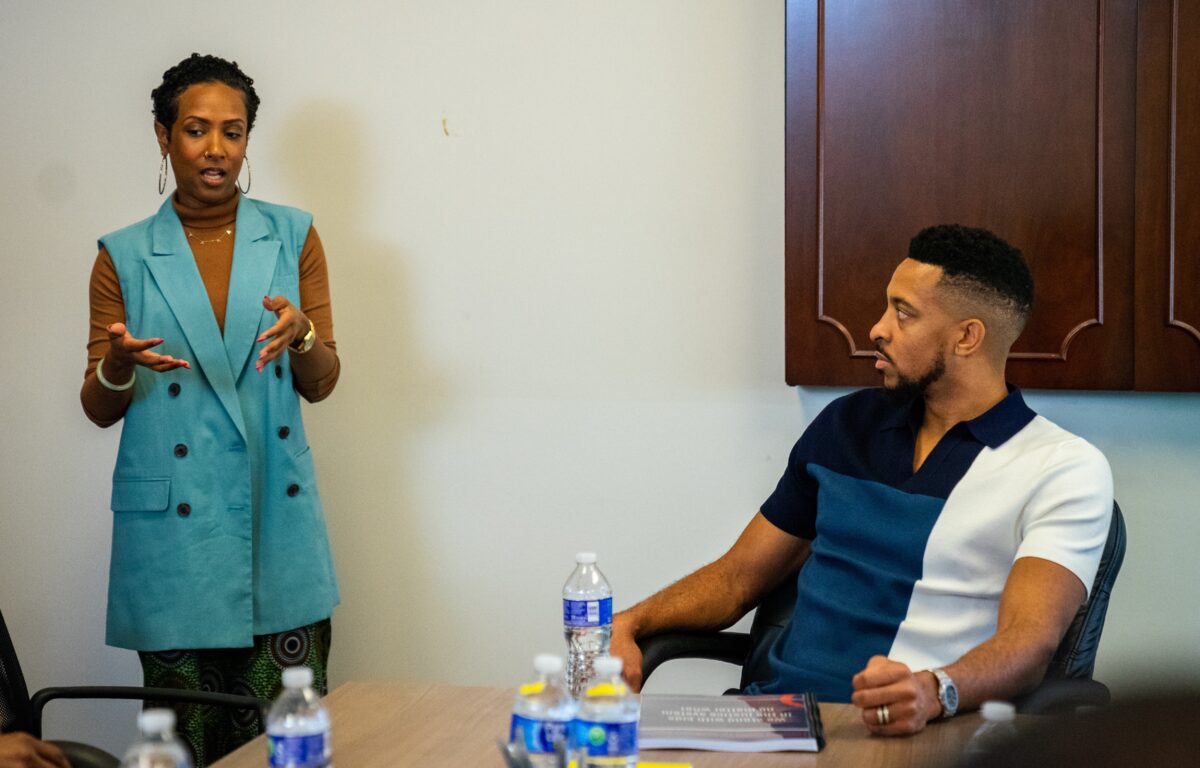 Last week, CJ McCollum, the Pelicans' star shooting guard and president of the National Basketball Players Association, stopped by LCCR's office to learn more about the juvenile legal system landscape in New Orleans. The visit developed out of a yearlong partnership between LCCR and the National Basketball Social Justice Coalition, an organization of players and team personnel that seek to dismantle racial inequality and advance social justice by turning people power into public policy.
The visit follows McCollum's op-ed from last year in which he called for the community at large to "invest in our children and their futures" by advocating for increased accountability and public safety through policy reforms that "are preventive, rehabilitative and effective" compared to further youth incarceration.
McCollum first met with LCCR staff to learn about our holistic defense model. He then toured the Juvenile Justice Intervention Center and the Travis Hill School, where he participated in a conflict resolution practice with some of the youth incarcerated there. When asked by McCollum what New Orleans youth need, the kids responded: mentors, to be shown empathy, programs that keep them active, and more. After the tour, McCollum provided a pizza lunch to the kids at JJIC and dined alongside them.
"You can't have a positive outcome with all of the negatives around you," said McCollum about his visit. "I think we have to figure out how to surround [New Orleans' youth] with more positives collectively, not just the kids that are here but kids that could potentially be here."
To close out his visit, McCollum met with State Senator Royce Duplessis to debrief about what he experienced, orient himself on the differences between local and state advocacy, and understand the challenges that lie ahead with a hostile legislature and a new Governor's administration.
"It's clear that when [New Orleans youth] are cared for properly, when you have the right people around them who are willing to not just give up on them, [that] they want to be successful."
CJ, thank you so much for your time and attention on this issue. We look forward to working with you further on how we as a community can better address the needs of New Orleans' youth.