Raise the Age
Louisiana has finally joined the rest of the country in treating 17-year-olds as children.
In almost every single state, 18 is considered the age of adulthood: 17-year-olds can't vote, join the military, or even buy a lottery ticket. But until recently, they were automatically prosecuted and incarcerated as adults in Louisiana – a practice that is dangerous both for kids and public safety.
In 2016, we successfully advocated to include 17-year-olds in the juvenile system instead. On March 1, 2019, the Raise the Age Act took effect for 17-year-olds accused of non-violent offenses – the vast majority of those arrested. On July 1, 2020, the law took full effect, including all 17-year-olds in the juvenile system regardless of charge. It does not, however, affect prosecutors' ability to try children as adults for certain serious offenses.
We continue to work to fulfill the promise of the Raise the Age Act by helping jurisdictions implement alternatives to prosecution and incarceration for children in the juvenile system. We also continue to work toward a future where no child is ever prosecuted as an adult.
---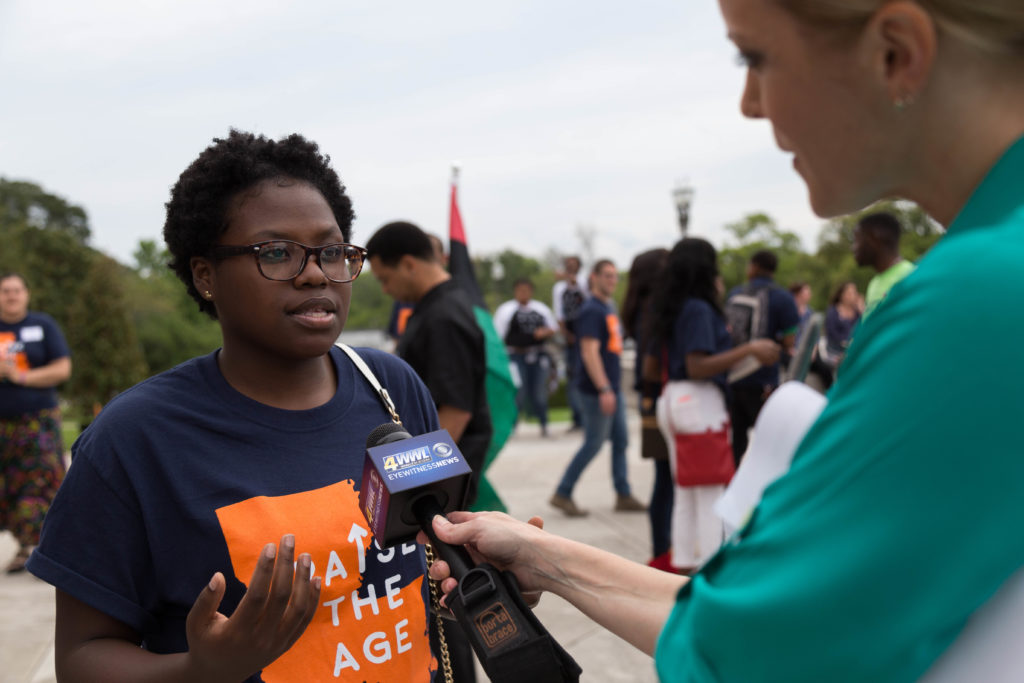 POLICY IN ACTION
Youth Speak Up
In 2016, hundreds of students gathered on the steps of the state capitol to demand that 17-year-olds be kept out of the adult justice system. "There are other ways to help kids get right," one student said. "You don't have to treat them like an adult…when they're still growing up and maturing." Read more.