Learning Interrupted: A Virtual Panel Discussion About the Educational Crisis in Louisiana's Secure Care Facilities
Please join LCCR for a solutions-oriented discussion about our latest report on the educational failures in Louisiana's juvenile prisons—and where we go from here.
Thursday, October 20, at 6:00 P.M. Central Time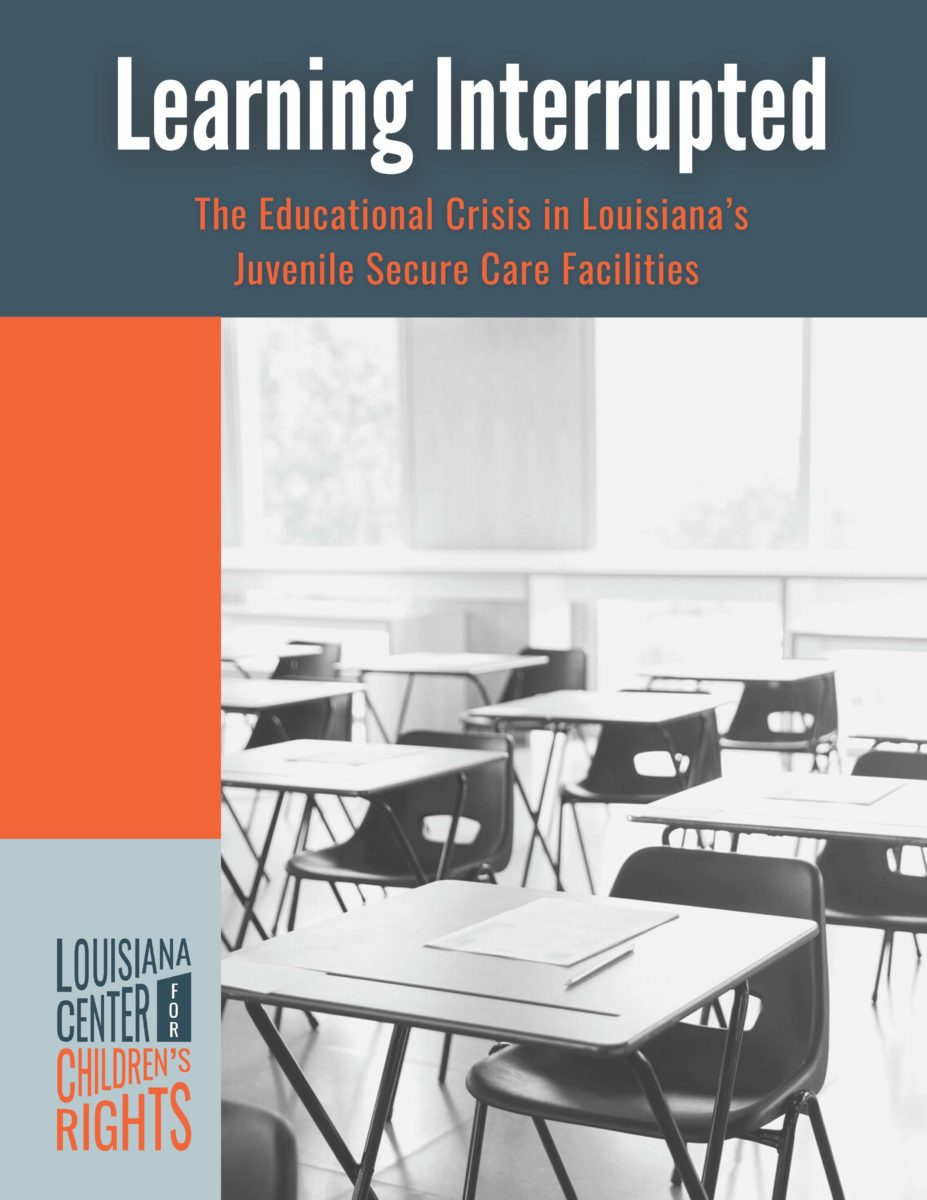 Learning Interrupted is the result of over a year's worth of research, data analysis, and dozens of interviews with youth, their families, defense attorneys, and social workers. It highlights the grave inadequacies in the schools operated by the Office of Juvenile Justice in Louisiana, including abysmal academic results, poor communication between the multiple agencies responsible for educating children in juvenile prisons, and extensive staffing shortages that cause frequent closures and educational gaps.
In a discussion with educators, civil rights attorneys, and the families who are directly impacted by these issues, we will discuss the systemic solutions and concrete action steps that we can all take to help spur meaningful change in OJJ's schools. The panel will be moderated by Kristen Rome, Co-Executive Director at LCCR, and will include:
Hector Linares, professor at Loyola University Law School
Victor Jones, attorney with the NAACP Legal Defense Fund
Brian Robinson, senior analyst at Bellwether Education Partners
Byron Goodwin & Rachel Lewis, administrators at the Travis Hill School in New Orleans
Allison Zimmer, Skadden Fellow and Staff Attorney at LCCR and author of Learning Interrupted
A parent of a child in OJJ custody
And more!
You can view this discussion below:
Click HERE to see catalog of all our past panel discussion recordings.