Kids Out of Angola, but Louisiana's Juvenile Prisons Continue to Worsen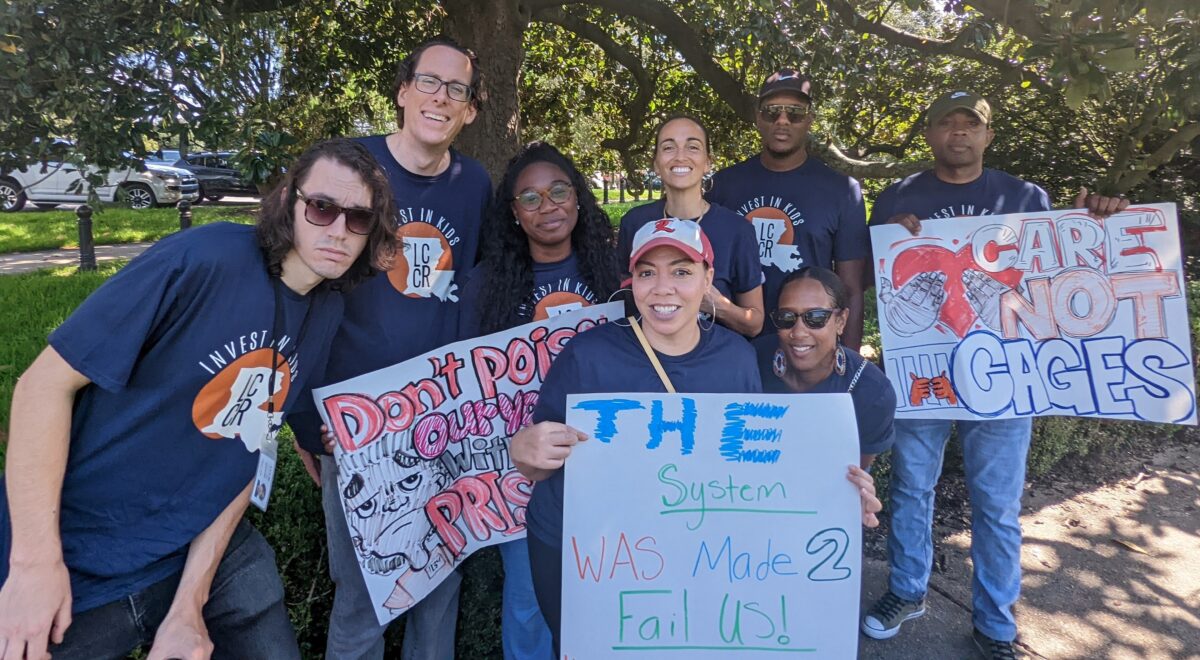 Big headlines in September: U.S. District Judge Shelly Dick ordered the removal of incarcerated youth from the former death row camp at the Louisiana State Penitentiary in Angola. In her ruling, Judge Dick cited the state's chronic failure to keep the children safe in Angola and provide them with rehabilitative programming. Kids there were beaten and pepper sprayed by guards, locked in solitary confinement for days on end, denied family visits, and denied schooling.
On the heels of the Angola closure, Louisiana's Office of Juvenile Justice announced it would end its private contract with the Ware Youth Center, where it housed the state's incarcerated girls. Ware had long been at the center of controversy, culminating in a New York Times investigative article which detailed years of physical and sexual abuse, and youth suicides.
We applaud both of these moves. However, Angola and Ware were hardly outliers. Louisiana's juvenile prison system continues to be in crisis across the board, with many facilities having conditions even worse than those that are closing. Children continue to be subject to abuse, get needlessly shifted from site to site, and are routinely denied education and supportive programming. Even the children removed from Angola and Ware were shifted to facilities, including adult facilities, that are woefully ill-equipped to manage their safety and rehabilitative needs. This is unacceptable and runs counter to the juvenile justice system's mandated focus on rehabilitation.
Time and again, youth incarceration fails the children who are in the greatest need of care. And it does so at exorbitant costs: in taxpayer dollars, poor youth outcomes, and negative impact on public safety. For now, LCCR and its fellow advocates have much work ahead as we fight to improve safety and conditions for Louisiana's incarcerated youth. To learn more about effective alternatives to youth incarceration, check out the Youth Justice Advocates' Platform for Youth Justice.