Introducing LCCR's 2023 Calogero Champion of Justice Awardee: Louisiana State Senator Royce Duplessis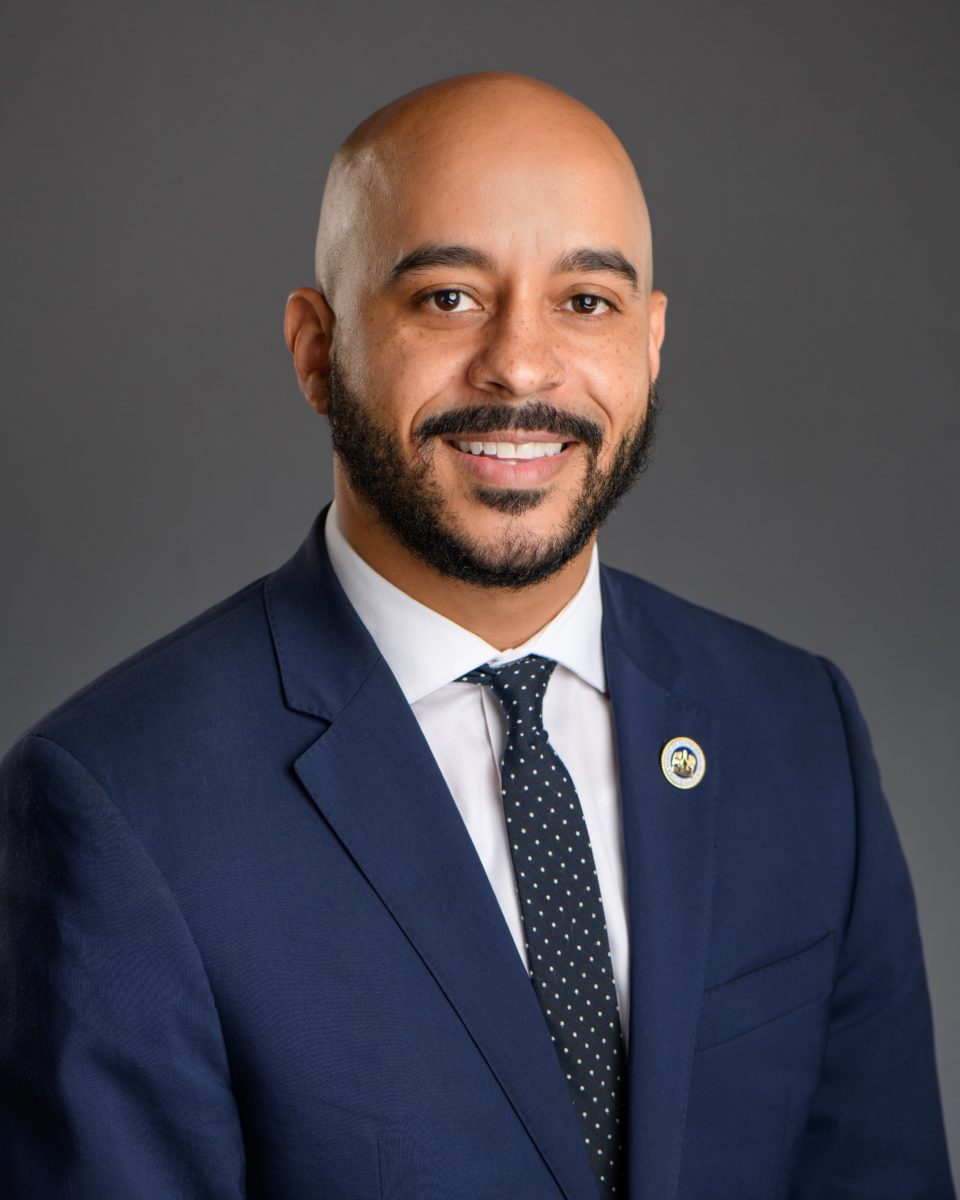 With our Celebration for Children's Rights coming up on March 23rd, we're excited to introduce our Pascal Calogero Champion of Justice awardee for 2023: Louisiana State Senator Royce Duplessis.
"Dating back to well before he entered the legislature, Royce has fought to create a more just Louisiana for us all," says LCCR's Co-Executive Director Kristen Rome. "He takes bold positions on youth justice that few would view as being politically expedient. However, he takes them anyway because he believes in doing right by children—particularly those in the legal system."
Among these positions was sponsoring last year's H.B. 746, a bill which ushered into Louisiana one of the strictest juvenile solitary confinement policies in the nation. The year before, he sponsored H.B. 216 which eliminated the myriad fees, costs, and taxes levied against families exposed to Louisiana's juvenile legal system. Both bills passed and were signed into law. Neither targeted politically favorable constituencies. Children in solitary confinement and the families of kids in the legal system rarely muster the political will of elected officials. But Sen. Duplessis stood for these groups in an effort to make the circumstances for both a bit more manageable.
"Royce is unique because it's often quite easy to compromise one's beliefs when elected," says LCCR Co-Executive Director Aaron Clark-Rizzio. "Since he came to the legislature in 2018, Royce has only doubled down on his commitment to youth justice issues. This steadfast commitment is a firm testament to his character."
"Further, Royce is accessible and very easy to work with," Mr. Clark-Rizzio continues. "He always picks up the phone when we call—again, a rare quality in an elected official."
In fact, it was Sen. Duplessis to whom LCCR turned to when the state proposed housing children at the Louisiana State Penitentiary at Angola, delivering our proposed alternative plan to the governor while also voicing his own opposition to the Angola move. Sen. Duplessis has also mediated relationships between LCCR and other members of the state legislature. He does all this not because he's doing us favors, but because he considers us a partner in furthering youth justice causes he believes in.
Sen. Duplessis's commitment to his community predates his role in the legislature. Previously, he served as special counsel for former Louisiana Supreme Court Chief Justice Bernette Johnson, where he championed criminal justice reform efforts. Additionally, he was the chief of staff of former New Orleans City Councilmember James Carter. He's also worked as a criminal defense attorney in the private sector.
As a volunteer, Sen. Duplessis is very active. Since 2012, he's been a mentor with Silverback Society. He's a past president of the Louis A. Martinet Legal Society, and a co-founder and past president of the A.P. Tureaud, Sr. Legacy Committee. He also serves on the boards of the Innocence Project New Orleans and Governor's Council on the Success of Black Men and Boys.
The only thing stronger than Sen. Duplessis's commitment to community is his commitment to family: his wife (Krystle) and daughter (Reese), as well as his parents (Hedy and Wilfred), siblings, and other relatives with local roots dating back generations. He considers family in all that he does, and really thinks about how he represents them in his advocacy.
For his commitment to youth justice, his partnership with LCCR at the state legislature, and his tireless efforts to make his community a better and more just place, we are thrilled to present State Senator Royce Duplessis with this year's Calogero Champion of Justice Award.
Join us as we honor Sen. Duplessis at this year's Celebration of Children's Rights event. Click here to RSVP.
LCCR's Champion of Justice Award is named to honor the legacy of the late Louisiana Supreme Court Chief Justice Pascal Calogero Jr., a staunch advocate for children's rights who helped usher in groundbreaking juvenile justice reforms in the early 2000s. Honorees are nominated by LCCR's staff, and selected by a committee of LCCR staff and board members.